Avoid Eating Bread If You Have Any Of These 3 Medical Conditions
Bread is one of the most popular foods that is consumed all over the world. It is a staple food prepared from a dough of flour and water, usually by baking. Despite its widespread popularity, bread is often characterized as unhealthy, harmful and fattening.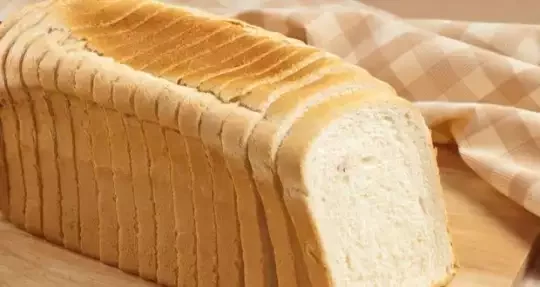 Research has shown that compared to other foods like fruits and vegetables, bread is relatively low in vital nutrients. It is relatively high in calories and carbs but low in protein, fat, fiber, vitamins and minerals. That is why excessive Intake of it is not healthy.
There are certain conditions where the intake of bread can cause more harm than good. Some of the medical conditions that bread intake can worsen include;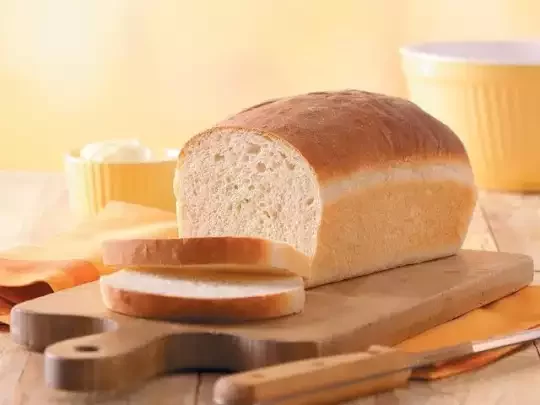 Sit tight and read through!
Celiac disease
Celiac disease is an autoimmune disorder that' s triggered when you eat gluten. It can also be called gluten intolerance. When you are suffering from celiac disease, your immune system reacts to foods with gluten (a protein found in grains like wheat and barley). If you have this disease and you eat cereal, bread, or other foods that contain gluten, you can get very sick.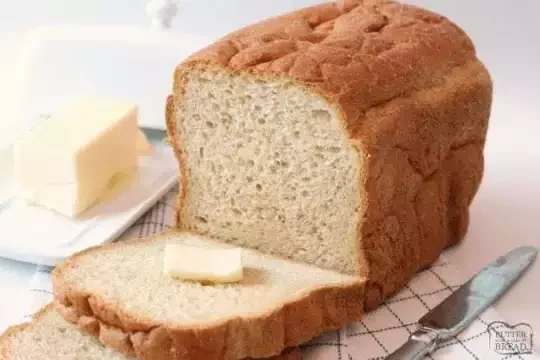 Diabetes
Eating bread can lead to obesity which is a serious risk factor for diabetes. This is because white bread is made from highly processed white flour and added sugar. All diabetes patients should decrease their intake of bread.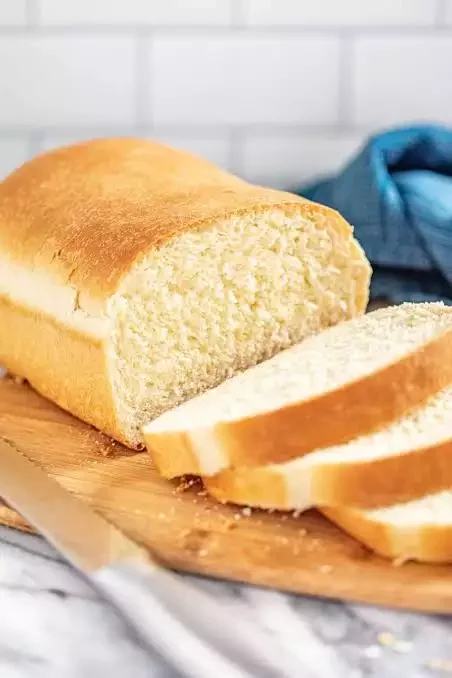 Heart disease
Refined or processed foods such as white bread, white rice, low- fibre breakfast cereals and other refined or processed carbohydrates can damage the heart. Everyone suffering from heart disease should reduce their intake of bread.
Everyone should adhere to the tips of this article for healthy living.
FORMER PRESIDENT GOODLUCK JONATHAN COMMISSIONS 117 YEAR OLD AKWA IBOM HOSPITAL REMODELLED BY GOV. UDOM
The dream of an improved healthcare delivery system for the people of Ikot Ekpene local government in Akwa Ibom State has finally been realised with the unveiling of a state of the arts modern secondary hospital and referral center for the area.
The 117 years old Ikot Ekpene General Hospital which had suffered years of neglect and dilapidation, was an eyesore until Governor Emmanuel commenced intervention exercise last year.
At the inauguration ceremony which attracted former President Goodluck Jonathan, Governor Udom Emmanuel assured the people of the state of his committment to the upgrading and reconstruction of healthcare facilities, security of lives and property and manpower development.
He said his administration believes that these three fundamental elements determine and shape the social contract and have tackled these crucial areas with "messianic zeal and the results are there for any discerning or dispassionate mind and eye to see."
Governor Emmanuel, who was represented by his deputy, Mr Moses Ekpo, expressed gratitude to the former president for honouring his invite.
"We are grateful that President Jonathan, consented to helping commission the Phase 1 of our reconstructed General Hospital, Ikot Ekpene, which has facilities that are comparable to any such center, anywhere in the world.
"The commissioning of this General Hospital is a fulfilment of a campaign promise I made, to establish world class secondary health care facilities (general hospitals) in all Ten Federal Constituencies in the State.
"With today's event, we have completed and commissioned to the glory of God, all but one, Ikot Abasi, which work is on-going", he added.
He further said that his goal is to build a future for a new Akwa Ibom State, where industrialisation, infrastructure, human capital development, healthcare and soft infrastructure will put the state on the spotlight as a reference point on how to utilize the resources available to impact lives and create sustainable growth.
The former President of Nigeria, Dr Goodluck Jonathan in his speech lauded the governor for completely redesigning the hospital as part of measures towards providing adequate health care delivery to Akwa Ibomites.
"I'm glad to be here at this time, It's good we are partnering with NMA as the commence their health week.
"I commend the Governor for refurbishing this hospital and also the security aspect considering the state of security in the country today, the Covid-19 pandemic has also opened the eyes of people that health should not be taken for granted.
He also commended the leadership of Ikot Ekpene for been committed to the development of the area through their cooperation with the Government to protect these enormous projects.
The Commissioner for Health,Prof Augustine Umoh eulogised Governor Emmanuel for giving priority to the health sector while giving insight to facilities in the hospital.
He listed the components to include the newly constructed storey building administration block, emergency unit, out-patient department, more conducive environment, power infrastructure through provision of a new generator and solar energy machines, male wards, female wards, ultrasound, x-rays, pediatric unit, theatres, motorised beds, manpower of over 30 Doctors and still recruiting more.
In their messages of goodwill, the former Senator representing Ikot-Ekpene Senatorial District at the National Assembly, Senator Emmanuel Ibok Essien, and the House of Representatives Member for Ikot Ekpene Federal Constituency, Rt. Hon. Nsikak Ekong and the Chairman of Ikot Ekpene Local Government Council, Hon. Unyime Etim, took turns to eulogise Governor Emmanuel for transforming the once dilapidated hospital to world class standard and for the numerous projects scattered across the Iocal government area.
Hon Nsikak Ekong who recalled his ordeal at the General hospital years back said that when a leader loves his people, the outcome is sustainable development.
" I come from Ikot Ekpene and I know how bad this place was. I remember when my friend had an accident, the emergency unit was bad, if I had left him here, he would have died.
" Thank you for coming to our aid, we will support you till completion, I wish it was possible to do a third term, we would have wanted you to continue.
"When Covid-19 came, the whole country was locked down, most states where erecting tents as isolation centers, but you built a world class isolation center in six weeks.
" Few weeks ago , my aide who dropped me off at the airport was coughing and I asked him, what was wrong and he said he was sick, I told him to run a test and it came out positive, after spending days at a facility in Abuja and with his condition deteriorating, I had him relocated to Akwa Ibom and he was moved to the isolation center at Ituk Mbang and today , Itoro Ekpe is here with me healthy, You have done so much for us", he said.
Also Speaking the President of the Nigeria Medical Association (NMA), Innocent Ujah expressed excitement over the remodeled medical facility.
"We are here to mark the 2021 NMA Week, we are happy to be part of this process, building and ensuring our people get good medical facilities.
"I'm told that we have refurbished over eight hospitals and this is the ninth.
"We appreciate the people of Ikot Ekpene for their support and also the Former President for coming around. We are flagging off our week, and we are happy to be part of this event", he added
The Permanent Secretary, Ministry of Health, Patrick Eshiet, described Governor Emmanuel as a visionary leader, who has brought about enormous development and thanked God for the clement weather.
The Ikot Ekpene General Hospital was established in 1905 by the Methodist Church as a Health Post.
Media Unit,
Govt House, Uyo
Akwa Ibom State
12/10/10
Soak Onions In Cold Water Overnight And Drink On An Empty Stomach And These Will Happen To You
Today we bring to you an article on the health benefits of soaking onion in water and drinking same in an empty stomach.
Basically what we shall be doing here is discussing some major benefits of drinking soaked onions on an empty stomach.
To this effect, I made a list of how to go about the preparation, dosage and its health benefits. Please I urge you to pay close attention to the details in case you want to make it yourself.
Methods of Preparation
1. Slice a big onion with its bud into a container or cup.
2. Add cold water according to the quantity of the onions you slice.
3. Leave it open till the next day.
Dosage
a. Ensure you drink on an empty stomach before breakfast in the morning.
Health Benefits of Drinking Onions Water
1. The mixture aids in digestion
2. It improves your texture
3. It helps you to shed some pounds (weight loss).
4. If you have any eye problem of any sort, it reduces it.
5. The mixture helps and boost your immune system.
Packed With Nutrients. Onions are nutrient-dense, meaning they're low in calories but high in vitamins and minerals. May Benefit Heart Health, Loaded With Antioxidants, Contain Cancer-Fighting Compounds, Help Control Blood Sugar, May Boost Bone Density, Have Antibacterial Properties, may Boost Digestive Health.
Furthermore, onions contain fiber and folic acid, a B vitamin that helps the body make healthy new cells. Onions are healthy whether they're raw or cooked, though raw onions have higher levels of organic sulfur compounds that provide many benefits, according to the BBC.
No, onion alone won't keep you in fine shape, but it will help. In addition to limiting your intake of fats and sugars, eating onions can get your blood sugar-and your weight-on the right track. So here is a simple, powerful health-enhancing recommendation: Eat an onion every day.
As any sulfur-rich ingredient, onions and garlic are very heating. They aggravate Pitta on both physical and emotional levels. For someone suffering from acid reflux, ulcers, colitis, heartburn, intestinal inflammation, skin rashes or redness, etc. eating these two substances will make him feel worse.
ANOTHER MILESTONE IN GOVERNOR EMMANUEL'S HEALTHCARE REFORMS
Better times are here for the General Hospital, Ikot Ekpene which before 2015, was in very terrible shape.
Governor Udom Emmanuel arrived and said enough is enough.
Following the success of the remodeling of Etinan, replicated in Ikot Okoro, Oruk Anam, Ikono, Uruan, Oron, Eket, Onna, the train is now in the ancient city of Ikot Ekpene.
A new administrative block which is a storey building has sprung up. It was built from the scratch.
There is a total overhaul of all the existing blocks of wards and offices in the hospital, and a turnaround of the landscaping and ambience of the hospital.
Governor Emmanuel had promised that the once written off and neglected General Hospital in Ikot Ekpene, will stand out as one of the best in the state, with modern facilities and equipment.
The Remodeled Hospital is coming out new and is significantly strategic in the wake of the nearly completed Four Points by Sheraton Hotel, which shares a fence with the medical facility.
At last, Ikot Ekpene is regaining its pride of place, being the first county council in West Africa.
Media Unit
Govt House, Uyo
24/06/21
#GovUdomisWorking
#CompletionAgenda